Burgundy Retreats
Come discover Burgundy in 2017
Far from the daily hustle and bustle  of the modern world, get back to nature in this beautiful part of France. With stunning countryside and captivating heritage, picturesque villages, world renowned vineyards, medieval churches and grand chàteaux - come and discover Burgundy. Relax from the stresses of life, enjoy a glass or two of  local wine, experience the regional cuisine and learn the art of doing nothing.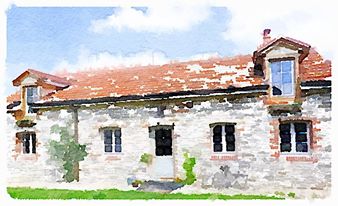 Burgundy Retreats



Holiday cottages, Farmhouses, Bed & Breakfast and even a Gypsy Caravan for rent in the heart of the Burgundy countryside.
Come see what this beautiful area of France has to offer
If you would like to add your Burgundy retreat to our website.
Please email us using our contact form, for further information about joining our Burgundy family