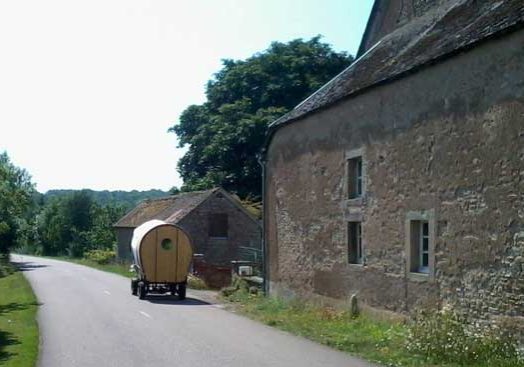 By Road
Burgundy is approximately five and a half hours drive from Calais, six  and a half if you're heading to the south of the region. From Reims you can take A26- to A5 péage (toll road) .Coming from Paris you can take the A6  péage (Auto Route du Soleil) which cuts through the region to Lyon.
By Train
Traveling from London on Eurostar via Paris  Gare du Nord (2hour 15 minutes ).   Cross Paris via taxi or metro to Gare de Lyon, from where the TGV's (high speed trains) depart Burgundian destinations include to  Montbard (1hour 10 minutes) Dijon (1hour 35 minutes), Macon (1hour 30 minutes), Le Creusot ( 1 hour 17 minutes) Lyon (  1 hour 52 minutes)
On the TER domestic rail network you can reach  Auxerre (1hour 40 minutes) and Chalon-sur Seine (2hours 25minutes)
Once a day London Eurostar  -Lille - Europe  (1hour 40minutes)  waiting time  1hour 30 minutes at Lille. Change  to  TGV  Lille- Flandres and continue to Montbard   (2hours 05 minutes)
Return Montbard- Lille - Europe TGV ( 2 hours 09 minutes)  Lille wait 1 hour 30 min. Lille Europe -London Eurostar ( 1hour 20 minutes)
During the summer a non- stop Eurostar train  operates from London to Lyon o (4hours 41 minutes) The return train stops in Lille for customs and security (5 hours  47 minutes) but it does not run everyday.
www.eurostar.com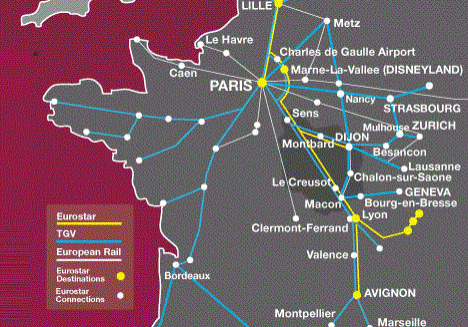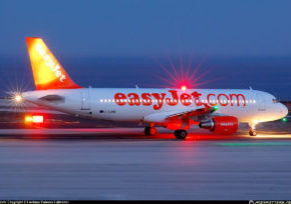 By Air



The nearest airports are Paris, Charles de Gaulle( CDG) and Orly (ORY) all major airlines; Lyon (LYS)  for Easy Jet and British Airways; Geneva (GVA). You can pick up rental cars at all these locations.
You can fly into Paris  CDG and connect with a  TGV that leaves  from  the station at the airport. Otherwise travel into Paris  on RER  to Paris Gare de Lyon.